Nioh: Guide / Solution to ALL BOSS [strategies and tips, PS4]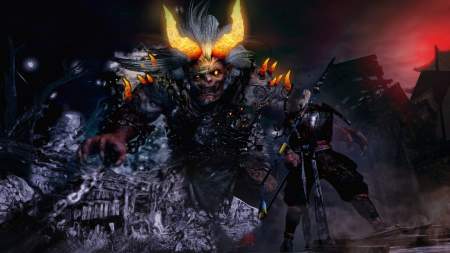 In this guide we see how to defeat all bosses in Nioh.
Don't forget to also check out Nioh's complete guide and tricks tab for other helpful guides on this game and help for all the other bosses.
In Nioh, the Team Ninja production that follows the path traced by the Dark Souls series, we will face a long series of Bosses that will put us in front of increasingly demanding challenges.
In this guide we will see the best strategies to beat them all, one after the other. Let's talk about 42 different bosses, more or less demanding, which separate you from the end of the game.
In the following video you can see how to successfully complete the battle against each of them. Keep in mind that some bosses meet them more than once, but the strategy to use will always be the same:
We have also prepared guides dedicated to each individual boss that I recommend to consult if you need more detailed help (the list is constantly updated):
Nioh: guide to beat Derrick the Executioner
Nioh: guide to beat Onryoki
Nioh: guide to beat Hino-enma
Nioh: guide to beat Nue
Nioh: guide to beat Tachibana Muneshige
Nioh: guide to beating Great Centipede
Nioh: guide to beat Umi-bozu
Nioh: guida per battere Marume Nagayoshi
Nioh: guide to beat Joro-Gumo
Nioh: guide to beat Hattori Hanzo
Nioh: guide to beat Yuki-onna
Nioh: guide to beat Ii Naomasa
Nioh: guide to beat the Nue of Mount Hiei
Nioh: guide to beat White Tiger
Nioh: guide to beat the Giant Toad
Nioh: guida per battere Marume Nagayoshi
Nioh: guide to beat Hattori Hanzo
Nioh: guide to beat Ogress
Nioh: guide to beat Honda Tadakatsu
Nioh: guide to beat Okatsu
Nioh: guide to beat Saika Magoichi
Nioh: guida per battere Otani Yoshitsugu
Nioh: guide to beat Shima Sakon