No Man's Sky - Guide to Learn Alien Words Quickly [PS4 - PC]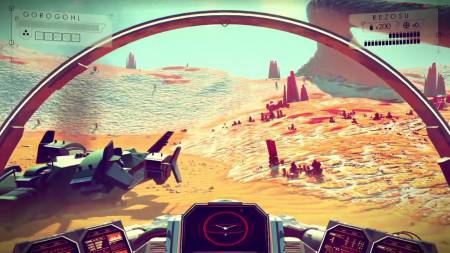 In this guide we see how quickly learn alien languages ​​in No Man's Sky.
Don't forget to also consult the No Man's Sky cheats and complete guide card for other useful guides on this game.
By playing No Man's Sky you will certainly have noticed that different types of objects are scattered on the various planets such as encyclopedias and stones of knowledge which, with a simple interaction, allow you to learn a new word of the complicated Gek languages ​​and the like.
If you want to speed up learning new terms you must know that there is a very simple way to do it. Watch the video below:
As you can see, for every two questions asked of any of the aliens found within the installations on the planets, one allows you to learn a new word. Keep in mind that each question costs 20 pieces of carbon, but this is not a problem at all as carbon is the most common element found on the game's planets. This system works with the alien races Gek and Korvax.
You will need to learn 150 words to unlock the "Citizen of the Galaxy - Obtain 'Babel Fish' Status in Words Discovered" trophy so if you are looking to get Platinum in this game this is a method that will surely come in handy.