Batman Arkham Knight: Guide to ALL Riddler Trophies [PS4 - Xbox One - PC]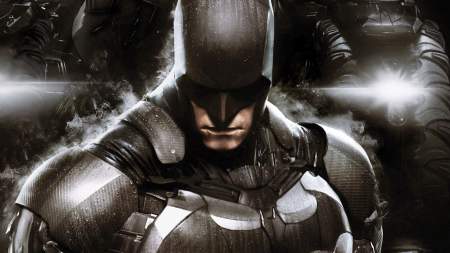 Let's take stock of these collectible details of the game.
Riddler Trophy Guide
Also in Batman Arkham Knight the Riddler trophies that in this new chapter of the series are 179! Finding them all won't be overly difficult if you are careful to interrogate the Riddler's informants who are highlighted in green. Thanks to the information extracted from the Riddler's henchmen, the location of the trophies and other collectibles will be revealed on the map, thus making the task of finding them much easier.
The Trophies are green question marks that you have to collect, find them together with all the other collectibles, you will need to complete the challenges and be able to take the Riddler. Several trophies are found in areas that can only be reached by using particular gadgets that are unlocked later in the game, so, if you really want to get them all, it is advisable to try it after beating the game and unlocking all the gadgets.
Below I report the videos showing where to find all 179 Riddler Trophies, remember to consult the Batman Arkham Knight cheats and guides tab for other useful guides on the other collectibles in the game and beyond.
Bleake Island = 37 Trophies, watch the video to see where to find them all

Miagani Island = 38 Trophies, watch the video to see where to find them all

Founders' Island = 41 Trophies, watch the video to see where to find them all

Stagg Enterprises Airships = 21 Trophies, watch the video to see where to find them all

Panessa Studios = 21 Trophies, watch the video to see where to find them all


Arkham Knight HQ = 21 Trophies, watch the video to see where to find them all