Batman Arkham Knight: Guide to Beat ALL Bosses [PS4 - Xbox One - PC]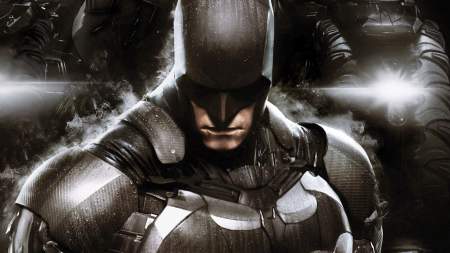 In this new guide dedicated to Batman Arkham Knight we see what they are and how to beat all the bad guys in the game.
Solution to defeat the bosses
In Batman Arkham Knight the bosses are obviously represented by the historical "Criminals" who helped make the character great. Below you will find the list of all the bosses in the game with tips and videos on how to face them and win the battle against each of them.

In this guide we focus on ONLY boss fights. If you have difficulty completing the missions that lead to these bosses (the ones highlighted in RED) then follow the Walkthrough to all the most wanted missions of Batman Arkham Knight.
Boss 1 - Deathstroke
In order to defeat this boss, you need to complete three wanted missions: Occupy Gotham, Conquer the Streets and Campaign for Disarmament. When you have done all three you will be directed to a point on the map where you will find Deathstroke in a super tank. This is a battle with the Batmobile, so prepare yourself with the best equipment in the car. Watch the video to see how to beat him:

Boss 2 - Harvey Dent / Due Facce
Harvey Dent's wanted mission is that relating to the Two-Faced Bandit. Thwart all the robberies, then you will have a chance to face him in the final battle as shown in the video per minute

Boss 3 - Tommy Elliot / Hush
In order to face Hush, you must reach the end of the wanted mission Friend in trouble, for help on how to deal with the fight watch the video:

Boss 4 - Penguin
The fight with the Penguin is part of the wanted mission of the Smuggling of Weapons. Here is the video showing how to face the final showdown:

Boss 5 - Albert King

Boss 6 - Professor Pyg
You will find Professor Pyg in the questline of the Perfect crime. Watch the video if you have trouble stopping it:

Boss 7 - Harley Quinn

Boss 8 - Firefly
Firefly is in charge of the fires in the city, he will face him in the mission Gotham in focus. Watch the video to see how to solve the final showdown with him:

Boss 9 - Man-Bat
We will meet Man-Bat in the mission of the Creature of the Night. Video for this boss battle too:

Boss 10 - Riddler
To be able to face the Riddler you must first accomplish a big feat: complete all of his 243 challenges. For more help on how to complete ALL of his challenges, follow the guide to catching the Riddler in Batman Arkham Knight. In the video you can see how to face the final battle with him.

Boss 11 - Nightwing (Harley Quinn DLC)

Boss 12 - Black Mask (Red Hood DLC)

Boss 13 - Arkham Knight

Final Boss - Scarecrow (Scarecrow)