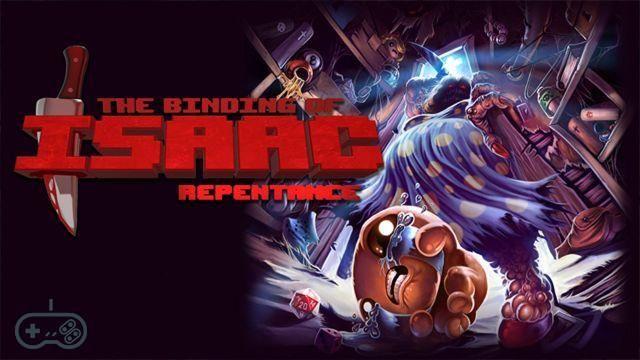 In the past hours Edmund McMillen, famous American video game author and father of The Binding of Isaac e Super Meat Boy, has finally broken the delay by revealing the release date of the new DLC of the acclaimed roguelike, which will be titled Repentance, via the release of a new trailer. The short clip, which you can easily retrieve at the bottom of the article, in addition to showing us a rather dark and at the same time captivating animated sequence, reveals that the debut of the new expansion of The Binding of Isaac is scheduled for March 31, 2021 on Steam. It is currently unclear when a version for Sony and Microsoft consoles will be available. We report below the press release of Edmund McMillen and a short infographic about the game:
That's right, Repentance will finally be in your hands, hearts and souls on March 31st! The team and I are pretty excited that this beast can finally emerge from the depths and consume your every waking hour for years to come, we just want all of its features to be perfect and testing to be a little more thorough than our last. small version, which will remain unnamed.
That awesome trailer was made by Alex Hicks and is chock full of nods to the past, present and future… it all depends on how wide your eyes are when you look and if you have an IQ over 340. Anyway, next week we'll go back to the usual ones. blog post, 11 or so left, so we need to make them count! What do you want in depth, without ruining the surprise too much?
Pray for REPENTANCE and YOU WILL BE REBORN
Discover the modern classic, The Binding of Isaac, like you've never seen it before. It's too big a game to be called a sequel. Repentance take Isaac to new heights of adventure in the roguelike dungeons, as the brave boy descends into the basement for his biggest challenge! Isaac's new mission takes him to unknown places he's never been, filled with horrific new enemies and bosses, weapon combinations you've never synergized before and items he's never seen ... hideous terrors from his wildest dreams and from his worst nightmares!