The old RPG in Call of Duty Advanced Warfare, easter egg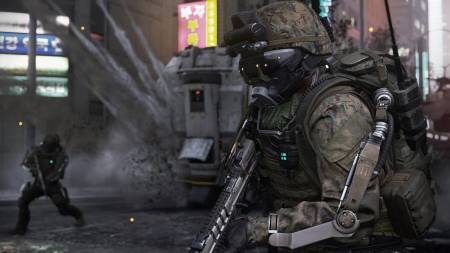 What is an older model rocket launcher doing in the ultra-modern futuristic world of COD Advanced Warfare?
This is a question we still have no answer to. It is reasonable to think that this is an easter egg, but if it is really so it is at least unusual, because it is located in a place almost impossible to find, unlike the classic easter eggs which, despite being well camouflaged, always remain within reach of the player. Staying with our doubts, in the meantime I can tell you how to go about it find the old RPG-7 in the Call of Duty Advanced Warfare campaign.
The rocket launcher is located in mission 13 of the single-player campaign, you will have to get to the top of the tower where the mission objective is located. Watch the video to see how to find it and then enjoy this rocket launcher which, while not emitting any sound, shoots which is a beauty.