Tomb Raider (2013) - Infinite XP for Multiplayer [360-PS3-PC]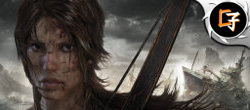 OH Yeahhh! 31.725 ​​XP in just 10 minutes ??? If he can do it, if he can do it .........
If you need accumulate experience points (XP) for Tomb Raider online mode know that there is a very simple way to get to earn up to 30.000 XP every 10 minutes, here's how to proceed playing alone.
* To start, select the Multiplayer menu then Create Private Match. Select the "Rescue" game mode, then choose the Beach map.
* Select the Survivor squad, then customize the loadout. Choose the first option, if you have reached level 27 you can choose Second Wind as an offensive skill, this will make you gain even more experience. Leave the survival skill as it is.
* Now exit to change the time limit to your liking. This method can usually be completed in 8-10 minutes, so plan accordingly. Modified the medkits to be recovered to the maximum (20).
* The game begins. The goal is to retrieve medkits scattered randomly around the map as quickly as possible. Even though they are arranged randomly, there are a handful of kit positions that will always be displayed.
* White dots will show you where the medkits are on the map, collect them and return to take them to the base.
* Repeat the procedure until the game ends. Congratulate yourself with your nice pack of XP earned in the fastest and easiest way possible, then repeat the whole procedure as many times as you like.
Here is a video showing the procedure just described