Tomb Raider (2013) - Optional Tombs Guide / Walkthrough [360-PS3-PC]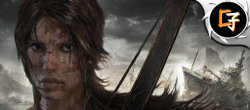 Call them quests, call them graves, always side missions are!
Le optional Tomb Raider tombs they are additional missions (which actually look more like riddles / puzzles to solve) scattered throughout all levels of the Story mode. There are 14 optional Tombs in total and you will need to find and complete them all to unlock two Achievements / Trophies:
Start point - Complete an optional tomb.
Desire for adventure - Complete all optional tombs.
As we have already explained in the Tomb Raider collectibles guide, once you have solved the puzzle of a tomb you will be entitled to a reward, and 7 of these will be treasure maps, which, once obtained, mark the position of all the collectibles in the game on your map.
The following video shows where the 14 optional tombs are located, and more. In case you have difficulty completing a tomb, you can see how to solve the puzzle to get the reward. Good fun!
Remember to consult the Tomb Raider (2013) cheats sheet for other very useful guides on this game.
Alternatively, we also recommend this other guide to the tombs.