Sniper Elite 3 "3 birds with one stone" guide [PS4-Xbox One-360-PS3-PC]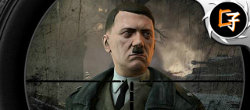 Si, tri with one fav.
Trophy Guide / Objective "Three birds with one stone"
This Sniper Elite 3 achievement asks to "Destroy the 3 bomb depots at the same time". Here's how to proceed.

In mission 7 you will find the 3 bomb depots on the east side of the map (if you get close they will be marked as optional objectives). Grab the rocket launcher that you will find in the field with the tents north of the storage area, then proceed as shown in the video below.
Important: don't forget to consult the Sniper Elite 3 cheats and guides tab for other useful guides on this game.