Watch Dogs 2: Tricks to Earn Infinite Money [PS4-Xbox One-PC]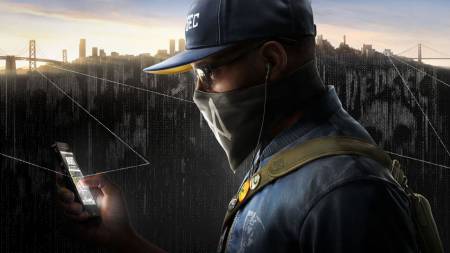 In this guide we see a fairly simple trick to earn infinite money in Watch Dogs 2.
Don't forget to also consult the Watch Dogs 2 cheats and complete guide tab for other useful guides on this game.
Below I will explain a very simple procedure to earn all the money you want in Watch Dogs 2. Before proceeding two very important premises.
IMPORTANT: the trick I am about to explain may be fixed with the next patches on the game, but it definitely works on the outdated version of the game.
IMPORTANT: the trick to earn infinite money could ruin the gaming experience, be careful before filling your wallet.
Here's how to make money fast in Watch Dogs 2 (1 million in under an hour):
Later in the game's campaign, the main mission "An Eye for an Eye" will become available which includes the sub-mission "A real dog fight".
During this particular sub-mission, you will go down to the bottom with a large freight elevator. Once on the floor, proceed to the area indicated with the double doors and hack the camera to see a room full of people with a man and a woman standing talking. The man is Pablo the Skinner, point the camera at him and hack him to earn around $ 18.000.
At this point, go to the "Game Options" on your phone to choose the option to reload the last checkpoint. You can then repeat the hack on Pablo as many times as you want and very quickly, earning so much good money.