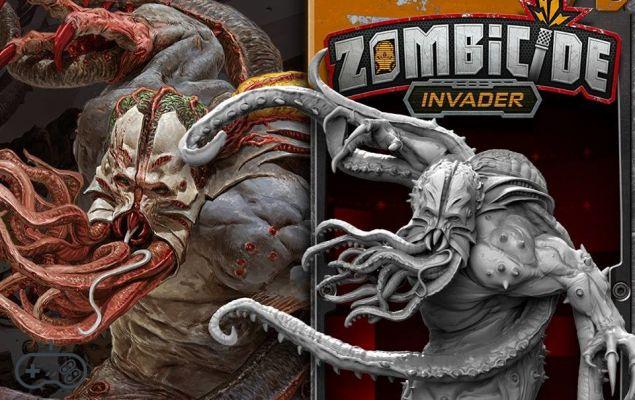 Zombicide: Invader becomes a Kickstarter project!
There are houses that produce games and there are masters capable of shaping emotions from the banality of a concept, Romero's zombie.
Shaping can then be a problem, if this attempt is repeated over time, traveling between places, eras and settings. But when years later, it even manages to land in unexplored space, then the result becomes astounding.
Zombicide has lent its name to an entire chain of board games, passing from shopping malls and haunted streets to medieval villages and barbarian expanses. Now it comes in its new guise ZOMBICIDE: INVADER on the abandoned outpost PK-L7 where a handful of survivors will try to resist the onslaught of the Xenos.
Space Marines, Military, Heroines and Heroes of Cinema and of the history of online gaming, power armor, cannons, autonomous, weapons of all kinds and sorts ... they seem all the ingredients for a successful synthesis, with the sensitivity of the master ready to shape a another hit now available to everyone on the Kickstarter!
Are you ready to give your contribution to see this new expansion of the beautiful board game born? Don't be late, there are only 22 days left for the request for funds.
Have a good game, but most of all have fun!