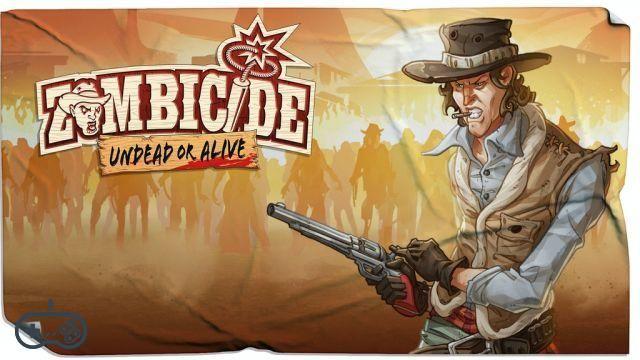 Without much hesitation, CMON has officially revealed the launch date on the platform Kickstarter of the new "expansion" of one of its most followed titles in the world: Zombicide: Undead or Alive. We do not yet know what dynamics will diversify this new production from the many that have now arrived over the years, we can only tell you that the title will land on the platform Kickstarter from February 17th and this time it will lead us to kill zombies in the Far West.
For the moment we can only recommend watching the launch trailer, which you will find in the article, in which you will have the opportunity to see for the first time the design of the zombies that we will find within this new fantastic adventure. If, on the other hand, you don't know what title we are talking about, we leave you a small description of what it is Zombicide and its now vast universe.
Within Zombicide, players will have to take on the role of some survivors, each with a character card and their own miniature, intent on escaping and surviving the announced judgment night. In each round there will be objectives to conquer, monsters to take down, all in cooperation with the other players. The title has since its first appearance differentiated by the fresh and always pressing gaming experience. In each game, players will have to increase their characteristics, find more and more powerful weapons, and will have to face an increasingly difficult level of play. The cooperative experience is represented in an exceptional way, and it is fun to decide every shift, how to organize the movements, of the group and sometimes it will be necessary to let someone die too.
To date, Zombicide has already "covered" the modern setting, the one dedicated to medieval fantasy and more recently the futuristic one, hunting for aliens. The game based on Romero's Night of the Living Dead has recently arrived on the market, while in a few months we will be able to get our hands on the revisited version of the classic era, Zombicide 2nd Edition.