Doom 3 BFG Edition - Cheat codes for PC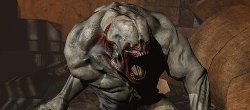 PC users who are playing Doom 3 BFG Edition will be pleased to know that even in this updated version of the game it is possible to activate the cheats through the command console. Here's how to proceed:
In the desktop shortcut you use to launch the game (it would be the .exe) right click, go to properties and in the "destination" field add the string + silk com_allowconsole 1. The line inside the destination field should look like this:
"C:Program Files (x86)Bethesda SoftworksDoom 3 BFG EditionDoom3BFG.exe" +seta com_allowconsole 1
obviously it changes according to the folder where your game is installed, but you get it.
Now while in the game press the key to open the game console. Once the command console is open, insert one of the following tricks to obtain its effect. (the process is shown in the video at the bottom of the list).
Various cheat codes
god - invincibility, God mode
noclip - No clipping mode
editor - opens the level editor (can cause crash !!!)
give all - all weapons, ammo and armor to the max
notarget - enemies ignore the player
give berserk - add Berserk
give health - maximum health
give pda - all PDAs and videos of the current level
pm_thirdperson 1 - activate the third person view
killMonsters - kills all enemies of the current level
kill - Suicide
clearLights - Removes all lights
testLight - Generate a new light
Map code:
map [name of the map] -> Example: map game / alphalabs1
Map names:
game/alphalabs1
game/alphalabs2
game/alphalabs3
game/alphalabs4
game/caverns1
game/caverns2
game/comm1
game/commoutside
game/cpu
game/cpuboss
game/delta1
game/delta2
game/delta3
game/delta4
game/delta5
game/enpro
game/hell1
game/hellhole
game/mars_city1
game/mars_city2
game/admin
game/mc_underground
game/monorail
game/mp/d3dm1
game/mp/d3dm2
game/mp/d3dm3
game/mp/d3dm4
game/mp/d3dm5
game/pdas
game/recycling1
game/recycling2
game/site3
Code to make the various monsters appear:
spawn [monster name] -> Example: spawn zombie_maint_bald
Monster names:
zombie_maint_bald
zombie_maint_nojaw
zombie_maint_skinny
zombie_maint_wrench
zombie_maint_flashlight
zombie_maint
zombie_maint2
zombie_maint_fast
zombie_labcoat_skinny
zombie_labcoat_neckstump
zombie_labcoat_limb
zombie_labcoat_pipe
zombie_suit_skinny
zombie_suit_bloodymouth
zombie_suit_neckstump
zombie_tshirt_bald
zombie_tshirt_blown
zombie_fat
zombie_fat2
zombie_fat_wrench
zombie_bernie
zombie_sawyer
zombie_commando
zombie_commando_cgun
zombie_morgue
zombie_boney
zsec_pistol
zsec_shotgun
zsec_machinegun
zsec_shield
demon_imp
demon_imp_crawler
demon_maggot
demon_wraith
demon_pinky
demon_trite
demon_tick
demon_revenant
demon_cherub
demon_mancubus
demon_archvile
demon_hellknight
flying_lostsoul
flying_cacodemon
boss_vagary
boss_guardian
boss_guardian_seeker
boss_sabaoth
boss_cyberdemon
flying_forgotten
demon_d3xp_vulgar
demon_d3xp_bruiser