Mafia 3: Trick to Get Free Infinite Ammo [PS4-Xbox One-PC]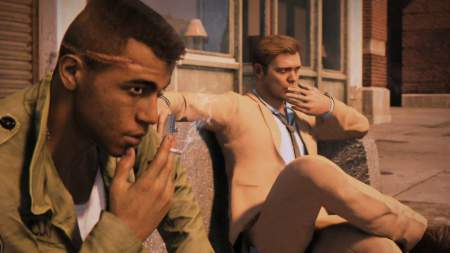 In this guide we see how to get free ammo for all Mafia 3 weapons.
Don't forget to also consult the Mafia 3 complete guide and tricks card for other useful guides on this game.
What we are about to see is a Mafia III glitch that is likely to be fixed in the next game patch. This trick allows you to have ammunition for any weapon in the game without paying anything. As you know, in fact, ammunition in the game has a significant cost, if you want to save your money to invest it in other activities, here's how.
You can take advantage of this glitch only after meeting Cassandra, by associating with her the arms dealer "itinerant". When you have it available and you need ammo for a particular weapon, call the ammo seller and go to the back of the van where you can interact with new weapons or with the ones you already own, this is where you will have to use the trick, do it this way :
- select a weapon you are not using and equip it
- now go back to the previous weapon (the one that has little ammo) and equip it
- the ammunition of this weapon will be restored without paying anything !!!
As already mentioned at the beginning of the guide it is a trick that works at the moment but that will surely be corrected in the next patches. If you need to exploit it as long as it is possible to do so.