DOOM: Easter Egg "Happy Birthday" [PS4-Xbox One-PC]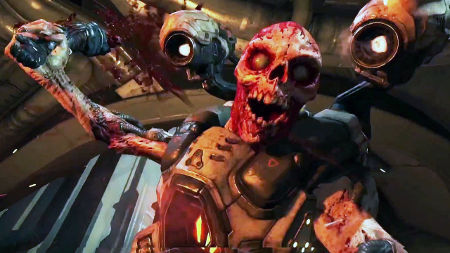 Let's see one of the easter eggs present in DOOM for PS4, PC and Xbox One.
Don't forget to also check out the complete DOOM cheats and guide tab for other guides on this game.
Happy birthday!
During the "Titan's Realm" mission you will reach a kind of cave with a lot of enemies inside. Go up the stairs to the right and follow the wall along the second floor to the end. At the top you will notice a very narrow crack, climb up and slip into the crack to discover a hidden room. Inside you will find a skeleton with a party hat, a balloon with the words "Happy Birthday!" and also a beautiful cake which, apparently, has been preserved much better than the birthday boy.
Watch the video:
... and you have discovered other secrets? Feel free to use the comments or post directly in our forum, we will update the guide with your feedback.