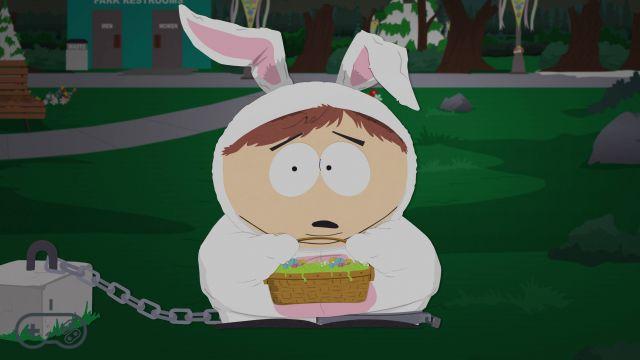 South Park Secrets and Easter Eggs the Stick of Truth [360-PS3-PC]
The game dedicated to the most irreverent television series ever created, hides several easter eggs that absolutely deserve to be highlighted. Let's get started right away
Canadian sex
Let's start with the strong stuff right away. When in Canada head to Ottawa. Enter the house on the left and go down the stairs, then enjoy the scene. Video for you

Parody of the Cranberries
Here are a few comments to make, sensational!

The annual orgy
This user accidentally found an invitation to the annual bloody orgy. Look what he found by following the trail.

Face by David Hasselhoff
As explained in the guide to getting the Hasselhoff costume, at a certain point in the game you will be able to take on the guise of the mythical Baywatch lifeguard. Watch the video

Tom Cruis will never come out of the closet
Go to Stan's house and go up the stairs to get to his room. Try to open the closet door and you will see that someone will hold it closed from the inside shouting "I will never go out". This is a clear reference to one of the ninth season episodes which contained a very similar scene.