The Witcher 3 Wild Hunt: Level Up Cheats, Infinite XP [PS4-X One-PC]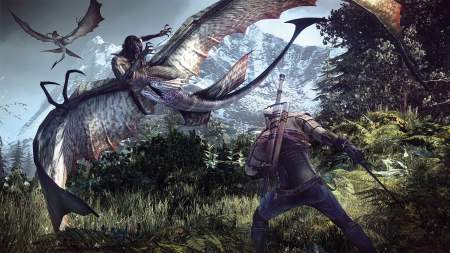 In this guide we see the best methods for XP farming.
Tricks to level up quickly
As we usually do in this type of guide, I will offer you several alternative methods, you choose which one to use but remember that earning XP in this way could ruin the game experience. I recommend using it if you are aiming to unlock the trophy that asks you to reach level 35 with the character.
1 method
With this method you can earn 50 XP every 30 seconds (around 6000 XP every hour). At the beginning of the "King's Gambit" questline in the Skellige Ruler Questline, there is a miniquest in which you must win a round of battle against three vildkaarls. In this match, whether you win or lose, you always get 50 XP. If you avoid winning three rounds in a row, you can repeat the miniquest indefinitely. With this method you earn a little less experience points than the next, but it's very simple because you get XP even if you lose.
Medoto 2
With this alternative method you can also earn 8000 XP in one hour. Do as shown in the video, the location is on the east side of the main island of Skellige, near the area's Place of Power. Of course you can lower the difficulty to easy to do first, kill the monster and meditate to start over. Watch the video